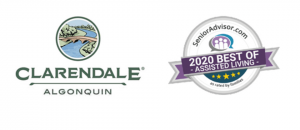 By: Denise Freese (Sponsored)
Summer is an excellent time to enjoy fresh fruits and vegetables; many are in season right now, offering opportunities for creating delicious snacks, meals, and desserts.   Here are 3 terrific summer recipes to make the most out of these wonderful, healthy ingredients:
Greek Yogurt Parfait. For a quick light breakfast or snack, combine 3 cups plain fat-free Greek yogurt and 1 tsp vanilla extract in a bowl.   Spoon 1/3 cup of the mixture into each of four small parfait glasses.   Top each with 1/2 tsp honey, 5 clementine sections (or 1/4 cup blueberries, chopped strawberries, or your favorite fruit), and 1/2 tbsp chopped pistachios (or your favorite chopped nuts).   Repeat layers and serve immediately.
Caprese Zoodles. If you have extra zucchini on hand, try this delicious salad!   Use a spiralizer to create zoodles (zucchini noodles) from 4 large zucchini.   Put in a large bowl and toss with 2 tbsp extra virgin olive oil and salt and pepper to taste.   Marinate for 15-20 minutes.   Add 2 cups fresh cherry or grape tomatoes, halved, along with 1 cup fresh (small) mozzarella balls and 1/3 cup fresh basil leaves.   Toss to combine, then drizzle with 2-3 tbsp balsamic vinegar and serve.
Berry Cobbler. Preheat oven to 350 degrees, and grease a 9×13 baking dish.   Add 4-5 cups blueberries, raspberries, and/or blackberries, along with 1/4 cup sugar and 2 tsp cornstarch, directly into the baking dish and gently combine.   In a bowl, mix 1/2 cup melted butter, 3/4 cup sugar, 1 1/2 tsp vanilla, 1 cup flour, 1 tsp baking powder, and a large pinch of salt until a dough forms.   Using fingers, crumble the dough over the berries.   Bake for 30 minutes or until bubbling.   Sprinkle the top with 1/4 cup turbinado sugar and bake an additional 10 minutes.   Put under the broiler for 2 minutes.   Let stand 30 minutes before serving.   Enjoy!